What is a MyPass card?
A MyPass card is your pass to ski at Coronet Peak, The Remarkables and Mt Hutt. It gives you access to the lifts, rental gear, lessons and the Queenstown ski bus, depending on what products you have purchased.
On top of that, you can use your MyPass card as an on-mountain debit card to purchase anything on the mountain by adding MyPass Money to it. Since we are a cashless mountain, it's perfect for giving the kids something to buy their lunch with!
Your personal MyPass account also shows your daily skiing and snowboarding statistics, purchased products and other account details. Register your MyPass account online so you can measure your vertical meters against your mates!
You don't have a MyPass card yet?
You will need a MyPass card before you access the lifts or the Queenstown ski bus, collect your rental equipment or meet for your lessons. You can collect your MyPass card from our Snow Centre in central Queenstown or from a kiosk or Guest Services on the mountain. Don't forget to bring your confirmation email with you, along with some photo ID, like a driver's licence or passport.

Your MyPass card is yours for life, making it easy for you to ski at any of our three ski areas at any time. Hold on to it and save yourself a visit to Guest Services next year!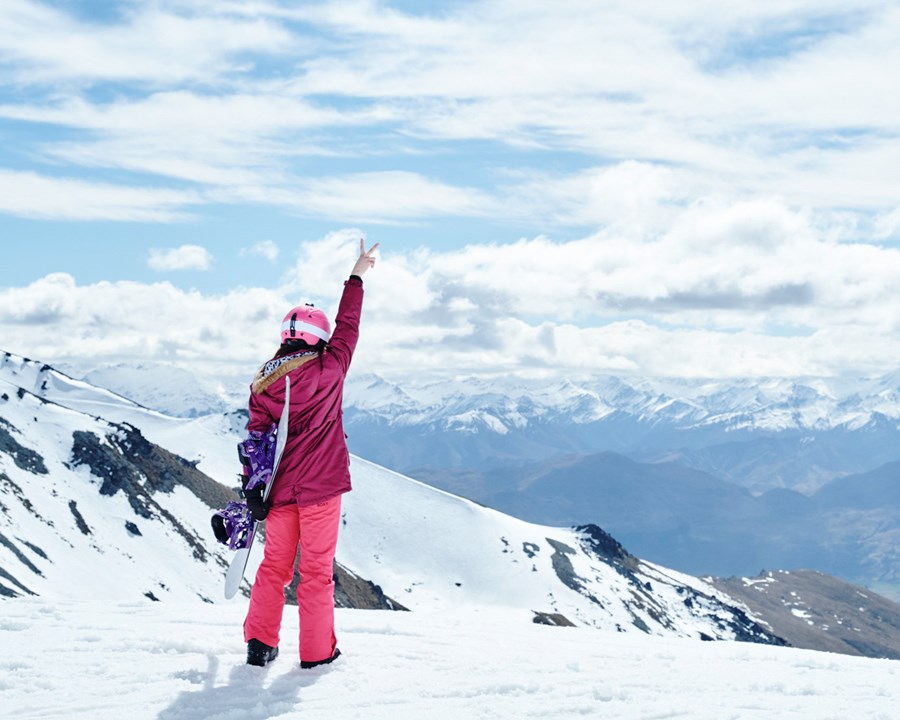 Do you already have a MyPass card?
If you already have a MyPass card and have purchased a new lift pass, lesson or anything else online, you can head straight to the lifts or go to your lesson meeting area and get your day underway. No need to visit Guest Services!

Make sure your products are assigned to your current MyPass card by logging into your account and looking at the alpha-numerical number in the 'Customer Info' tab just above your photo.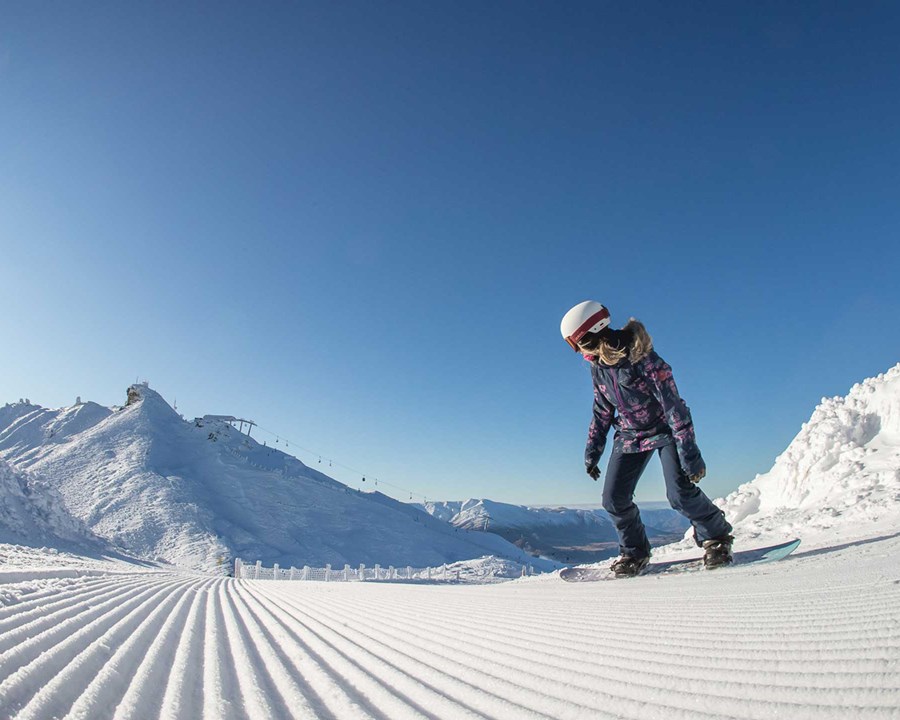 How to get photo verified?
To prevent fraud, we need photo identification to verify your MyPass. If it's your first time purchasing with us, you can upload a photo through our webstore under the 'My Account' section. Or simply visit our Snow centre or our Guest Services team on the mountain with a form of photo ID, like a drivers' licence.

If the uploaded picture does not meet our criteria, you could be asked to update this in person at one of our Guest Services locations. Passes with photos that do not meet our criteria could be temporarily suspended.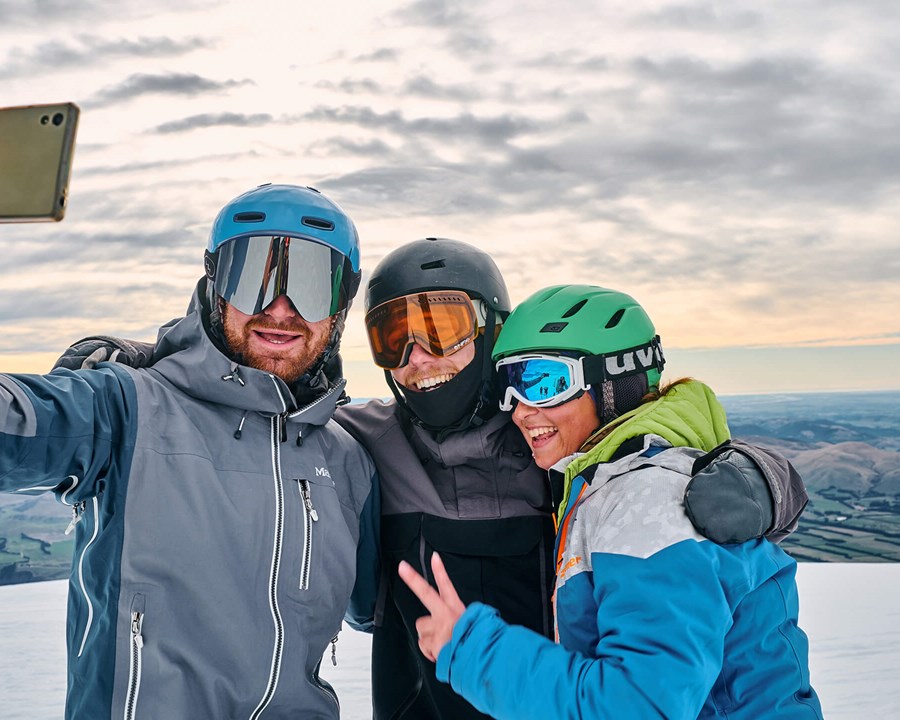 How to register your MyPass?
1 - CLICK THE PERSON OR PADLOCK ICON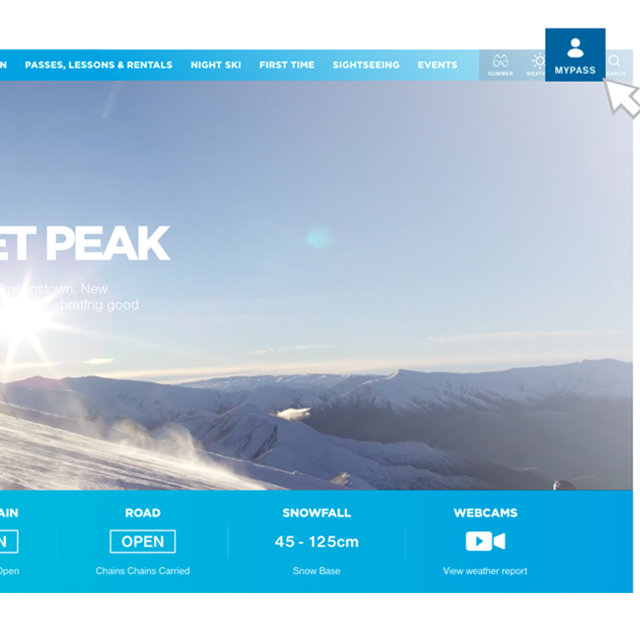 You will be taken through to the registration/login page.
2 - CLICK REGISTER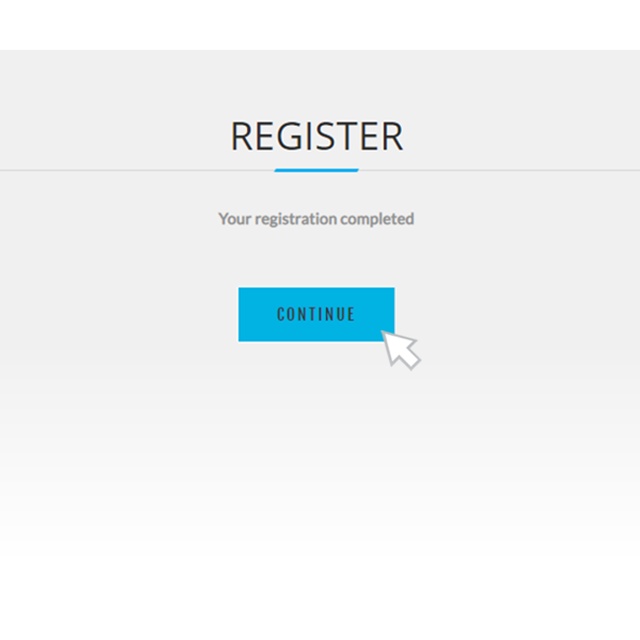 If you are a new guest, you can register here. If you already have an account, please log in. Please note, you will need a unique email address for each guest.
3 - ENTER YOUR WEBCODE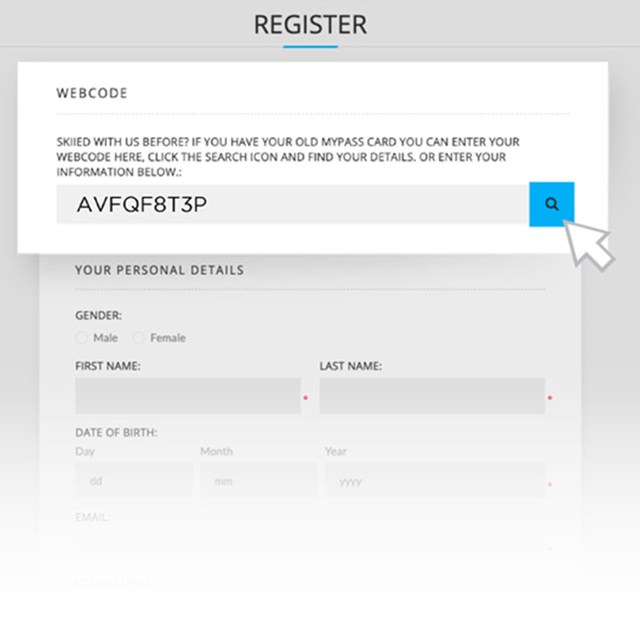 The easiest way to locate your profile is by entering the webcode. This is the alpha-numeric code found on the back of your card, as shown here.
4 - COMPLETE YOUR DETAILS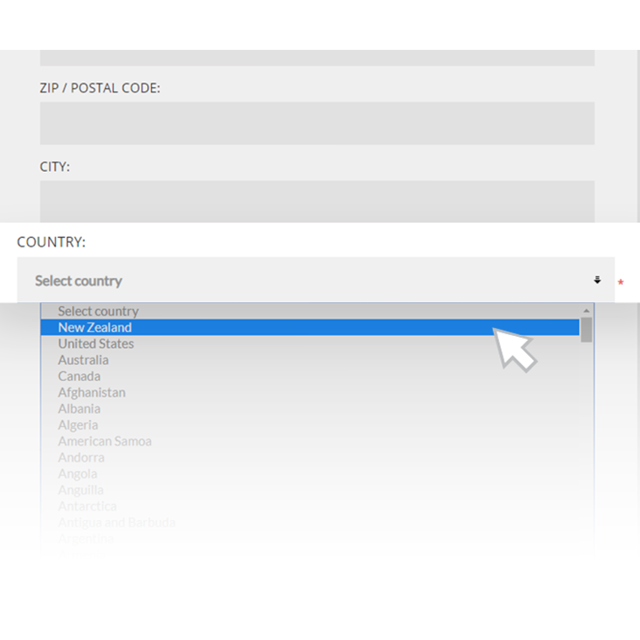 Complete the required fields, including where you are from, ensuring your email and other information is correct.
5 - LASTLY, THE IMPORTANT BIT!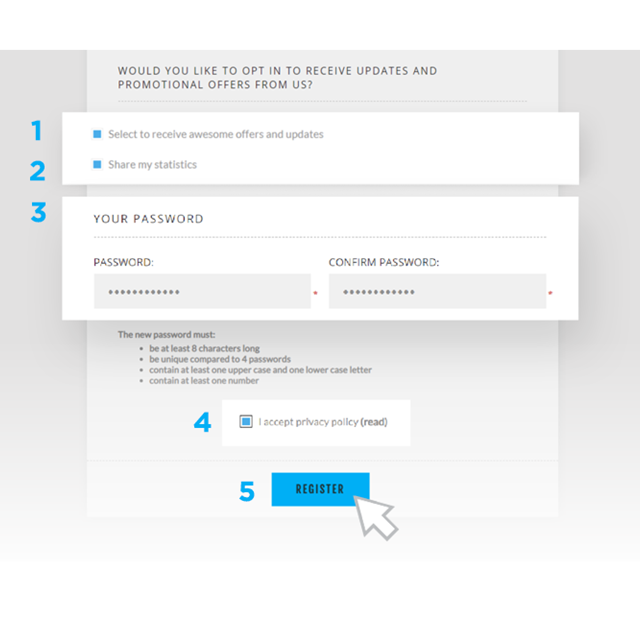 Here you can opt in to receive notifications about any of our promotions and share your ski stats with you friends. Complete your registration and you're good to go!
How to view and share your stats?
Your personal MyPass account shows your daily mountain statistics! This includes your runs per day, vertical meters skied, plus a seasonal graph of your stats. Go to 'My Stats' in your MyPass account to view your statistics.

To compete and compare your stats against your family and friends you need to add them as associated under the 'Associates' tab. Make sure you also select 'Share my statistics' at the bottom of the 'Customer Info' tab. Can you get more vertical metres than your friends?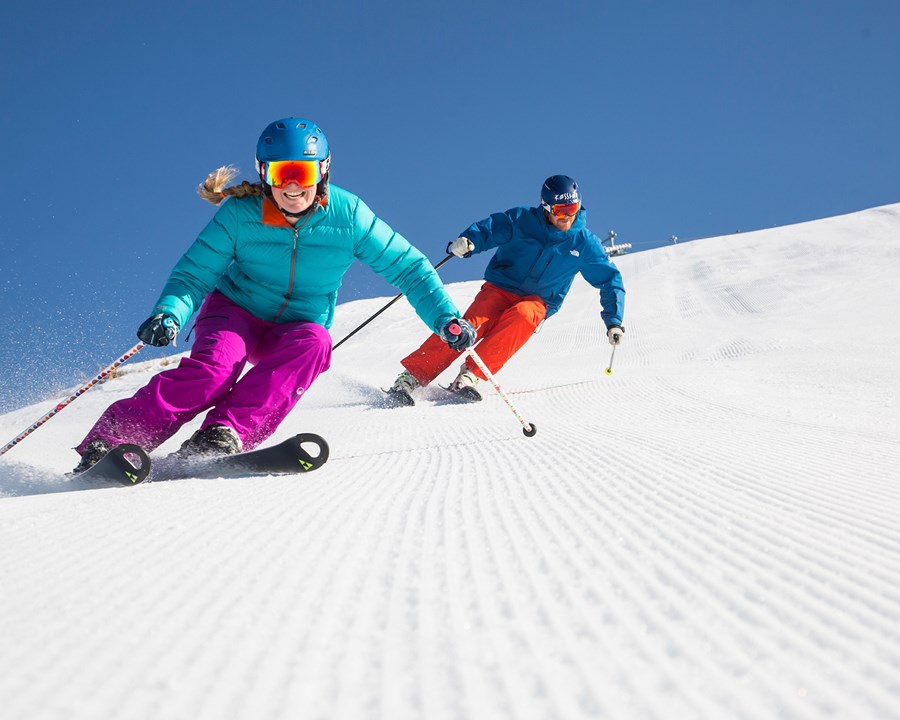 How to use MyPass Money?
Your MyPass card can become your on-mountain debit card by purchasing MyPass Money with your credit card either online or from Guest Services. Just follow the step-by-step guide below to start using it on the mountains.
Activate MyPass Money
Visit any of our Guest Services locations to activate your MyPass Money and set up your personal PIN number. The PIN secures your MyPass card, just like a normal debit card.
Add MyPass Money
Visit any of our Guest Services locations with your credit card and we can add money for you. Or just do it yourself on your online MyPass account by clicking on 'Top Up' in the 'MyPass Money' tab.
Use your MyPass Money
Present your MyPass card whenever you want to make a purchase at any of our ski areas or online. Just let our team know that you would like to use 'MyPass Money' or continue to the online checkout, enter your PIN (on mountain only) and complete your purchase. Simple!